Sponsors and Links
Interested in sponoring this blog? Your message could be here. Contact Tom Swiss.

Why Buddha Touched the Earth: Zen Paganism for the 21st Century (from Megalithica Books)

EarthTouch Shiatsu (Catonsville, MD)

The Zen Pagan, a Patheos blog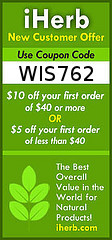 iHerb sells more than 35,000 natural products, including many cruelty-free brands, at great prices. And they ship internationally -- I ordered from them when I spent three months in Japan. You'll get $5 on your first iHerb order when you visit through this link.
You can support this site by buying books at my favorite on-line bookstore:
Here's one of my favorites:
The Food Revolution: How Your Diet Can Help Save Your Life and Heal the World

by John Robbins

Donate with PayPal -- even a dollar helps.