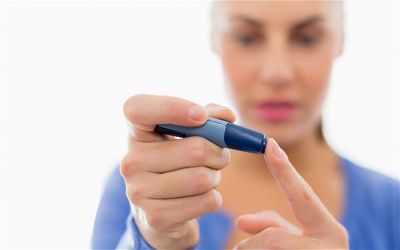 From this research it looks like obesity can gum up the pancreas. So insulin metabolism is disrupted. So obesity results. A vicious circle.
Millions of people suffering from Type 2 diabetes could be cured of the disease if they just lost weight, a new study suggests.

Scientists at Newcastle University have shown the disease is caused by fat accumulating in the pancreas and losing less than one gram from the organ can reverse the life-limiting illness and restore insulin production.

...

18 obese people with Type 2 diabetes who were given gastric band surgery and put on a restricted diet for eight weeks were cured of their condition. During the trial the patients, aged between 25 and 65, lost an average of 2.2 stone, which was around 13 per cent of their body weight. Crucially they also lost 0.6 grams of fat from their pancreas, allowing the organ to secrete normal levels of insulin.

...

Researchers were able to spot the link between fat in the pancreas and diabetes because of a new MRI scanning technique which allowed them to accurately test levels of fatty deposits in the organ. It showed that fat levels decreased by 1.2 per cent over eight weeks in diabetic patients. During the eight weeks the patients were asked to limit the calorie intake to 1200 kcal a day, around half of recommended levels.

A control group of non-diabetic obese patients saw no change in the level of fat in their pancreas demonstrating that the increase in fat in the pancreas is specific to people who develop Type 2 diabetes.

Naveed Sattar, professor of Metabolic Medicine at the University of Glasgow said: "This is a big deal because it shows that weight gain is triggering diabetes and that people who lose enough weight can be diabetes free and come off insulin.